PAUL HENSLEY, ATTORNEY AT LAW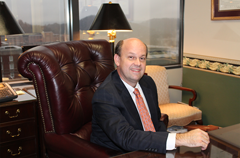 Growing up in southwest Virginia with a father that is a cattle farmer and a mother that taught algebra and advanced math, Paul Hensley was taught at an early age the importance of hard work and how to solve difficult problems, lessons which have served him well as an attorney.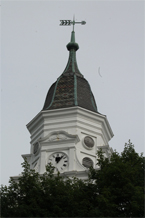 Paul was valedictorian of his 1986 high school class and received his undergraduate degree from Radford University graduating Summa Cum Laude in 1990. He graduated from the University of Tennessee Law School and passed the Tennessee Bar in 1993. After passing the Bar, Paul worked as an Associate Attorney gaining broad experience. In 2001, Paul took the experience he had gained as an Associate and opened his own law office. His practice has been criminal defense with much of his caseload and emphasis on DUI defense and representing clients in personal injury actions
In twenty years of representing clients, Paul has found that what clients want is an attorney:
who has the experience, knowledge, and the personal contacts to attack their particular legal issue
who is accessible and who they feel comfortable sharing the details of their case
who they can trust to give them an honest assessment of their case
who will work to obtain the best result possible in their particular case.
Whether he is representing a plaintiff in a serious or minor personal injury action or a defendant in a DUI, felony or misdemeanor case, Paul recognizes that each client has placed their trust in him. Paul takes that trust very seriously and strives everyday to zealously represent each individual client to the best of his ability.
In addition to his commitment to provide excellent legal representation, Paul is committed to serving his community and family. Paul is involved in the ministries of Sevier Heights Church and with supporting his two sons, one who is working toward become an Eagle Scout and the other who plays with the Tennessee National's travel baseball team.