CRIMINAL LAWYER KNOXVILLE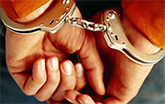 In my twenty-one years of practicing law, I have handled the gambit of criminal cases, from a minor Public Intoxication to a serious First Degree Murder; but the client that I am repeatedly retained to represent is that person (often a young person or student, but not always) that has been charged with their first criminal offense and who is looking for any means possible to try and have the charge dismissed so as not to have it haunt them for the rest of their life. Examples of repeat, common, criminal cases I handle include:
DUI – Underage Consumption – Public Intoxication;
Simple Possession – Possession of Drug Paraphernalia;
Theft – Forgery – Worthless Checks – Criminal Simulation;
Aggravated Assault – Assault – Domestic Assault;
Possession with Intent to Sell, Deliver, or Manufacture a Controlled Substance;
Patronizing Prostitution – Promoting Prostitution – Solicitation of Prostitution; Indecent Exposure.
I am often retained by distraught parents whose young adult child is still growing up and has made an extremely poor decision or who perhaps has developed a drug or alcohol addiction or who perhaps got drug into a situation because of the friends they were with at the time.
If you are one of those distraught parents whose child is in trouble for the first time or if perhaps you are the adult that has been charged yourself with a first offense criminal offense, I want you to know that I understand how very concerned you are about this charge effecting the future and how important it is to you that the case be handled right and that the charge be dismissed if at all possible.
If you have been charged with a criminal offense and are seeking the legal counsel of a Knoxville attorney, I ask that you give me a call to discuss my potential representation of your unique case. Payment plans are available and I would be honored to represent you.